Why RVs are a risky place to be during severe weather
Advance planning and weather awareness are key as more Americans head to national parks and campgrounds
By Kay Nolan, June 17, 2022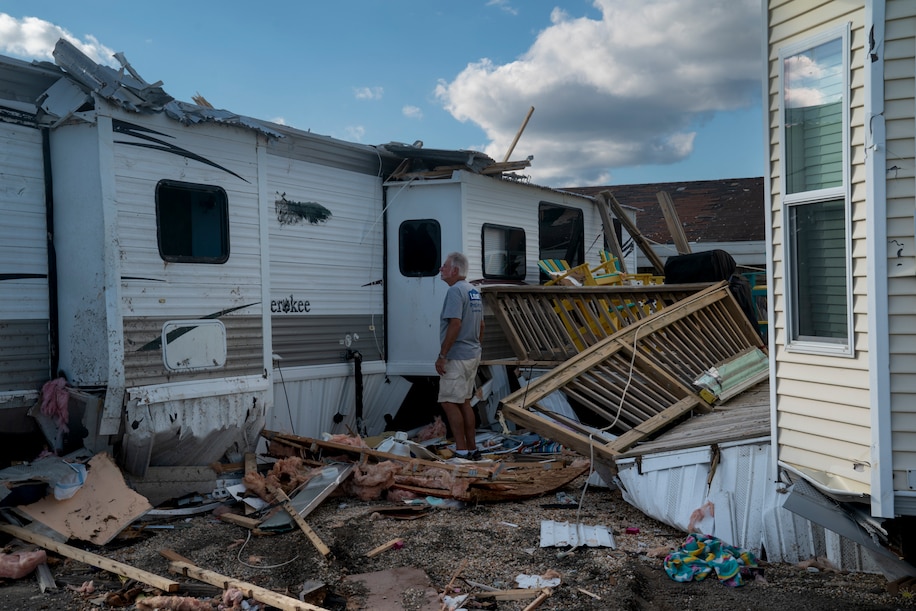 After a tornado zigzagged through a shady campground in early March in Iowa's Red Haw State Park, a visitor had been killed — his camper destroyed. The tornado, which was an EF-3 on the 0 to 5 Enhanced Fujita scale for intensity, also injured a man who had been living year-round in his RV at the privately owned Country Cabins Motel and RV Park. It crushed his camper, damaged nearby cabins and toppled several large trees.
Recreational vehicles, or RVs, aren't anchored to the ground, making the structures on wheels a dangerous place to be in a storm: They can flip in strong winds or slip away in floods.
Amid a decades-long surge in the sales and use of RVs, which soared further since the start of the pandemic, millions of Americans will be traveling and sleeping in these mobile structures this year. Camping enthusiasts, especially those new to the hobby, may not realize the risks when severe weather strikes.